Trading Robots or Expert Advisors (EA) is a software a computer that can work automatically to monitor the market, calculate entry opportunities, place transactions, and carry out a risk management based on an algorithm that has been embedded into the program base.
This system cannot run alone. This system is controlled by someone behind it. The controller must have knowledge of operating trading robots and investment tools adapted to user requirements.
Trading robots are tools in trading, so you don't need to do it manually. The Trading Robot contains mathematical algorithms embedded in the robot to automate buying and selling decisions. whose systems are created and controlled based on a market analysis approach and manufacturer capabilities.
This trading robot is capable of performing technical analysis based on certain indicator parameters and can operate 24 hours without interruption. Thus, traders do not miss trading opportunities even during human rest periods.
Having a trading bot that runs 24 hours non-stop certainly benefits traders when they find opportunities in the market. Trading robots can scan the market for opportunities based on a parameter, monitor market movements, and take action quickly and accurately.
Trading robots can monitor the market for opportunities based on parameters, see market movements, and take actions quickly and accurately.
Trading robots are just tools for trading, so they can make profits as well as they can lose. There will be no fixed profits in trading. People who want to use trading robots preferably someone who already understands the trading mechanism so that he knows the risks.
Various Schemes And Cases Of Trading Robots In Indonesia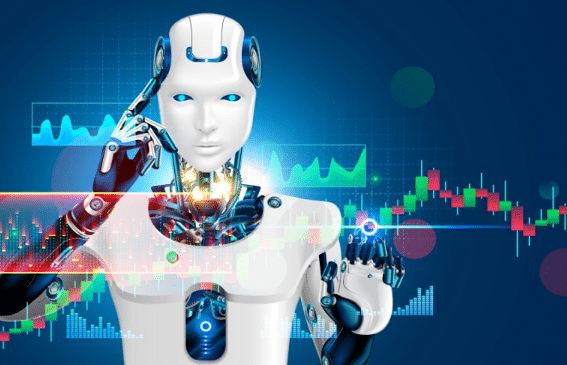 There are trading robots that are of good quality and some that are not. To find a good quality robot, you need to look for a robot that is built by an experienced individual or a team of builders.
Trading bots are capable of testing or testing algorithms against past market conditions to see and evaluate the performance of trading bots. These results can be used as an illustration, not a measure of robot performance. The better the quality of the trading robot, the more profit the manufacturer gets and can benefit other users.
However, there have been many incidents of robot trading in Indonesia that have harmed society so that the total funds collected have accumulated to trillions of rupiah because basically the lure of big profits is what the perpetrators of this trading robot like and many people are caught in this bait.
The scheme they usually run uses a pyramid scheme or what is commonly called a pyramid scheme in MLM, this is prohibited by Law No. 7 of 2014 in Article 9 concerning Business and Law No. 70 of 2019 in Article 21 Letter k concerning Business Regulations Corporate Secretary Commerce for Direct Sales of Goods was created to avoid business activities that only use the participation of new members to benefit from the participation fees of newly joined members.
There are allegations of fraud in recruiting members and prospective new members are asked to deposit a certain amount, promising different benefits depending on the choice of package offered.
The bigger the package you choose, the bigger the benefits you will receive. Funds are transferred to the account specified in the trading robot system. In addition, to get additional benefits, members need to find potential new members (member get member) in order to win big.
This cycle continues continuously, finally recognizing when a member or customer has difficulty making a withdrawal, until finally the customer's balance continues to decrease.
Also read: Stock Trading Schedule on the Stock Exchange, Back to Normal?
BAPPEBTI Regulation, Ministry of Trade Regarding Robot Trading in Indonesia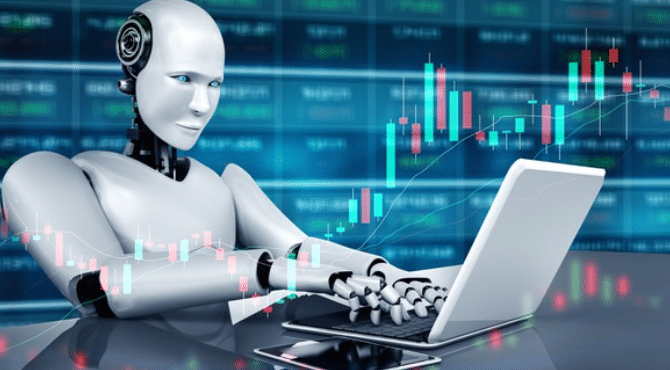 Currently many companies offer trading robotsbut there is no official government regulation regarding trading robots. In addition, many Robot Trading actors offer investment and commodity futures trading transactions that have the potential to harm their users.
BAPPEBTI considers these matters as activities that are against the law or not in accordance with the provisions of the commodity futures trading laws and regulations.
On the other hand, even though it is not regulated by law in the CPB sector, in practice there is evidence that legitimate brokers approve the use of certain trading robots by their clients because they are deemed to be able to assist clients in transactions.
Given current technological developments, futures trading transactions can easily be assisted by technology in making transaction decisions.
The government through the Ministry of Trade BAPPEBTI has issued CoFTRA Regulation (PERBA) Number 12 of 2022 concerning the Application of Information Technology Advice in the Form of Expert Advisors.
The basis for the issuance of this regulation is the protection of the interests of all parties and the creation of legal certainty for people engaged in futures trading.
However, the use of this EA must be facilitated by a Futures Adviser who has received approval from the Head of BAPPEBTI with transaction records in the last 5 years as a Futures Adviser. Futures Advisors may not provide convincing input.
Also Read : Forex Trading: Understanding, How It Works, Benefits And Risks
Conclusion Regarding Trading Robots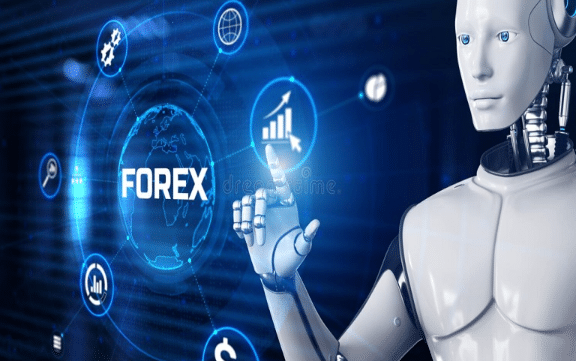 At present, amid the uproar over the issue of trading robots, the public needs clarity on its use in transacting in the commodity futures trading industry, because it turns out that there are still many mistakes and misconceptions about the deployment and use of trading robots.
Trading robots as a tool to facilitate the execution of trading transactions is not a tool to get the maximum profit. Trading robot marketing regulated in BAPPEBTI regulations still takes time, because according to PERBA No. 12 of 2022, information technology advice from appointment consultants to customers must have transaction records within a period of 5 years.
On the other hand, the importance of proper market analysis for trading success by carrying out a good and precise analysis will allow you to better understand market conditions, so that the strategy applied to trading can work well and you can increase your profits.
From the emergence of this case, we learn that the financial literacy of our society is still low. With the promise of immediate big profits, people are tempted to take part in activities or the world does not understand the mechanisms and risks, especially in increasingly difficult economic conditions because the pandemic has pushed people to seek additional income.
On the other hand, a trading robot is a tool that has many advantages in the transaction mechanism. Therefore it is hoped that after the issuance of PERBA #13 in 2023 it can become a reference for the community in selecting legal trading robots and later obtain approval from BAPPEBTI to guide the public in transactions in order to support the CPF industry.
With notes: Mechanisms and systems for buying and selling trading robots, which previously caused many problems, must be corrected immediately in accordance with the applicable PERBA.
So, at the time of writing this article, the public is unable to purchase expert advisor futures trading for now. Meanwhile, asset prices continue to run with all the opportunities and risks.
What are the solutions for beginners to trade more consistently? One way is to tweak the demo the broker provides to study the trades. Get to know the character of the asset to be traded.
Then if possible, start using the indicators available in the transactional application. Learning indicators can be obtained from books and online tutorials that can be followed as learning tools. It takes a little time, but for good and profitable trading results, why not?
Other articles: